The BMG Foundation Polo Cup… The BMG Foundation's flagship event…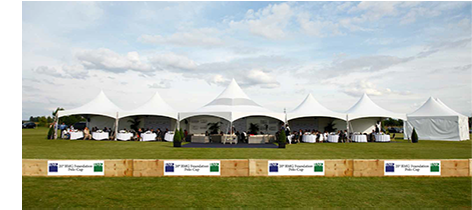 BMG Foundation Polo Cup is an annual equestrian event which is focusing on bridging business, social and philanthropic networks between the most influential business leaders of the East and the West.
The event is punctuated with the participation of HRH Prince William (Duke of Cambridge), leading his home team against the Saudi team in a friendly Polo match.
For the last twenty years, BMG Foundation Polo Cup has been raising hundreds of thousands of pounds for the needy around the world and continues to attract an exclusive list of guests from Royalty to captains of industry, celebrities and heads of merchant families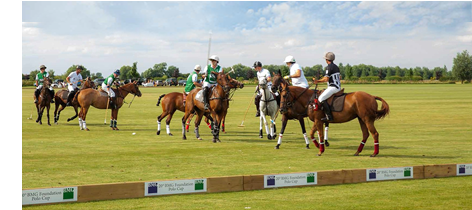 On realising a need for more cultural and sporting interaction between the Kingdom of Saudi Arabia and the United Kingdom, Basil Al Ghalayini took it upon himself to create a PLATFORM on which this could take place, whilst simultaneously supporting nobel causes.
In the first BMG Foundation Polo Cup, Prince Charles led the British team, following the historic conversation between HRH The Prince of Wales and Basil Al Ghalayini. Since, the event has seen both of his sons, Prince William, The Duke of Cambridge, and Prince Harry, lead the British team.
The Polo Cup specifically supports the Prince's Trust as well as BMG Foundation's Safe Driving, Water Conservation AND HEALTH AWARNESS campaigns.
Every year, this friendly match between a Saudi team and a British team concludes the Summer Retreat. The atmosphere is one of friendship and charitable giving.